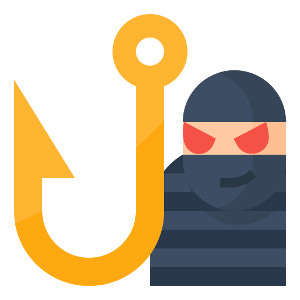 Address: bc1qu9dnf40nzm9a6ucedullm2egat35n55zs8jec9
Format: Segwit
Hits: 4
Date: Jun 12, 2022 - 10:06
Type: Blackmail
Balance: Check

Content: Good morning! This is a hacker who just got in touch and is in absolute control of your online mails, information and pictures information from your device. Although you might not trust me, I must tell you that I have managed complete access to your email password, social media profiles and hard-drive pics and clips. Also, in the past few months I have kept an eye on you and I now have a real material in which you can watch yourself masturbating on porn videos. Your viruse device is now providing me will all the information I want. The program that I have installed into your device offers me entry over your webcam and mike. I designed a short material with you when you were watching adult videos and I can send it to anyone you know. That unless you will pay the amount of $1300 into the following Bitcoin wallet: bc1qu9dnf40nzm9a6ucedullm2egat35n55zs8jec9 In case you are not too familiar with how Bitcoin works, I suggest you go to the internet for more data on how to buy and send Bitcoin. Keep in mind that all my programs that has been infested into your device by trojans, are created in such a way that they cannot be deleted or defeated by your firewall. And now they are traceable, as well as my email address or my BTC wallet. If you make up your mind to make the transfer, I will erase the sex clip with you, and your life will be back to normal. You will never see from me again. You have 48 hours to complete this transfer or else everyone you know and all of your contacts will see the video when you were jerking off on porn videos My malware lets me know when you will read the mail and read it, so those 48 hours will begin running from that moment on. DO NOT try to call anyone or call the authorities about that. It's useless for my details to be exposed and you will only make it worse for yourself. If I find out you have been telling news about this message to anyone, the compromising clip will be instantly loaded on social media and a letter to all your contacts will be delivered. Good bye!